In order to attract more than 300 digitally oriented companies to establish bases here within the next six to twelve months, the UAE Ministry of Economy has launched a program. The "NextGen FDI" project will give these businesses the support they need to launch and grow within the UAE. The Ministry intends to introduce more features over the upcoming months.
Faster incorporation procedures, mass visa issuance, expedited banking services, and real estate incentives for businesses moving employees to the UAE will all be provided to businesses looking to set up shop here. The initiative will put a strong emphasis on new-generation businesses that specialize in software development, data scientists, computer programming, and entrepreneurs in the digital asset space. Dr. Thani bin Ahmed Al Zeyoudi, Minister of State for Foreign Trade, said, "We aim to show digitally-enabled enterprises from Europe, Asia, and the Americas that UAE is the world's best place to live, work, or invest."
We pledge to provide stringent but realistic measures that will make it easy and profitable for businesses to relocate here in the UAE. We want to demonstrate that we can assist with anything, including obtaining a business license, work permits, opening bank accounts, and finding a location for new offices. Today, it is licensing, banking, and visa; tomorrow, we will be introducing more functions as they become available.
Strategic alliances
Seven regional organizations will collaborate with the NextGenFDI: ADGM, DIFC, Dubai Internet City, Dubai South, DMCC, EmiratesNBD, and Wio. To speed up the incorporation process and be as adaptable as possible, the Ministry has inked seven memoranda, one with each of our strategic partners.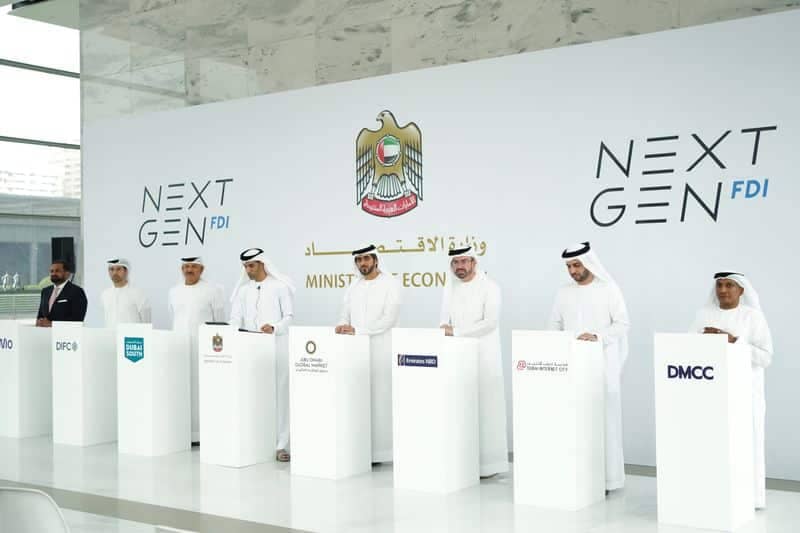 "This will reduce the difficulty involved in starting new enterprises, "according to Juma Al Hamli, the chief of staff at Abu Dhabi Global Market (ADGM). "We have not only reduced the difficulty and expense of starting a new business but also created a robust ecosystem that will support the expansion of this organization that relocated to the UAE.
Here at the center, over 60% of the local businesses are located. However, through this initiative, we will collaborate with organizations and people that share our views in order to increase the impact of FDI in Dubai and subsequently throughout the region and into the UAE.